000
PRIME MOVERS AND RIGID VEHICLES

000
PIECES OF TRAILING EQUIPMENT

000
EXPERIENCED TEAM MEMBERS+
Introducing Wettenhalls Regional Express
In December 2018 we commenced the process of establishing an industry leading regional express business servicing regional Victoria and adjoining regional areas of New South Wales and South Australia
Why choose WETTENHALLS?
Using the latest technology and products, we are revolutionising the industry to deliver innovative solutions for your logistic challenges. Going out of our way to ensure safe, efficient and hassle free delivery of your products.
Innovation
Wettenhalls are industry leaders when it comes to the latest productivity and safety technologies
Safety
Proactive in providing a workplace culture that embraces health and safety in everything that we do.
Staff
Professional, dedicated and experienced staff help provide responsive, safe and innovative transport solutions across Australia.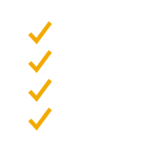 High productivity
High productivity achieved through innovative vehicle design in line with the Performance Based Standards.
WETTENHALLS continues to invest in new fleet, equipment and technology helping to provide innovative, safe and reliable transport solutions.